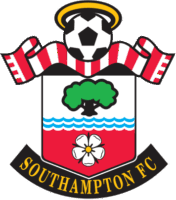 Southampton Football Club
Saints Foundation
Let me [relocate] you...
In June 2017, Southampton Football Club hosted one of the Summer's biggest music events when Robbie Williams came to play St Mary's.

Saints Foundation is the official charity of Southampton Football Club. It exists to fulfil the potential and change the lives of children, young people and adults at risk across Southampton and surrounding areas.

How we helped
The Foundation's IT Education suites would be used as dressing areas for the performers, so Saints contacted CRL to arrange for the PCs to be removed, securely stored and then replaced after the concert. Although not a large number of devices were to be moved, accurate timing was essential.
40 patch and power connections
Request a free site survey
The CRL project manager completed a comprehensive free site survey of both classrooms. Speed and accuracy were the critical factors so, in addition to the usual access and safety issues, an audit was undertaken to record all port and patching details.
As the IT suites were in constant use the CRL team were given access just two days before the event. Each user was assigned an IT crate and, before dismantling the devices, the port information was checked against the site survey audit results. Once crated, the PCs were loaded on to the vehicle and removed from site to a secure location for storage.
The Saturday concert was a great success with many fans being of the opinion that it was one of Robbie's best performances. With lessons scheduled for the Monday it was essential that the IT suites were up and running as soon as possible. On Sunday morning the IT crates were collected from our secure storage facility and the CRL team were back at St Mary's to reinstall by 13:00.
All the PCs were reassembled and re-patched to their original ports before each device was booted to log-in prompt. Once connectivity to the servers had been confirmed, the CRL team removed the IT crates and handed the IT suites back to the client for testing.
A single TFT screen was found to have developed a fault whilst in the care of CRL. Rather than wait for our insurers, we purchased an identical item and delivered it to site within 24 hours. Whilst CRL endeavour to achieve a positive outcome on every move, if things don't go to plan we make sure we put things right without delay.
Full site survey to understand client's specific requirements
Precise timing for both removal and redeployment of PCs
Secure storage whilst equipment is offsite
Swift problem resolution to ensure business continuity
I was massively impressed with your professionalism and flexibility. You were a really nice bunch of people to work with.

Group Head of IT

Banijay