Cabling and Cable Audit Services
Professional cabling & auditing services for server rooms and data centres
Computer Relocations offer a comprehensive cabling and auditing service. From tidying an existing comms room to full infrastructure installation, we provide our clients with a one-stop solution.
How we can help
From wireless to voice and data, CRL can provide everything you need.
We offer detailed auditing plus the design & installation of copper and fibre optic networks.
If you're planning any form of data cabling get in touch
Cable Tracing & Port Auditing
Copper, Fibre & Wireless Network Design
Professional Laminated Cable Labelling
Cat5e, Cat6, Cat 7a & Fibre Patch Leads
C13 to C14 & C19 to C20 Power Leads
Made-to-measure Cable Looms
Removal and Recycling of Redundant Cables
For more information about our cabling and auditing services
Andrew did a superb job of preparing the rack, tracing and labelling the cables that made for a very easy reconnection at the datacentre. The team was prompt, flexible and very understanding, especially when power provision at the datacentre was delayed. Computer Relocations was very professional from first contact to the final delivery and I would use them again without hesitation for any future server relocations.

IT Project Manager

E Surv Chartered Surveyors
Cable and Port Auditing

Computer Relocations specialise in the physical auditing of comms rooms and data centres.
Our professional auditors provide you with the tools and information required to plan, install and manage your data networks.
Detailed port maps and patching schedules create the perfect template to help increase productivity and reduce downtime.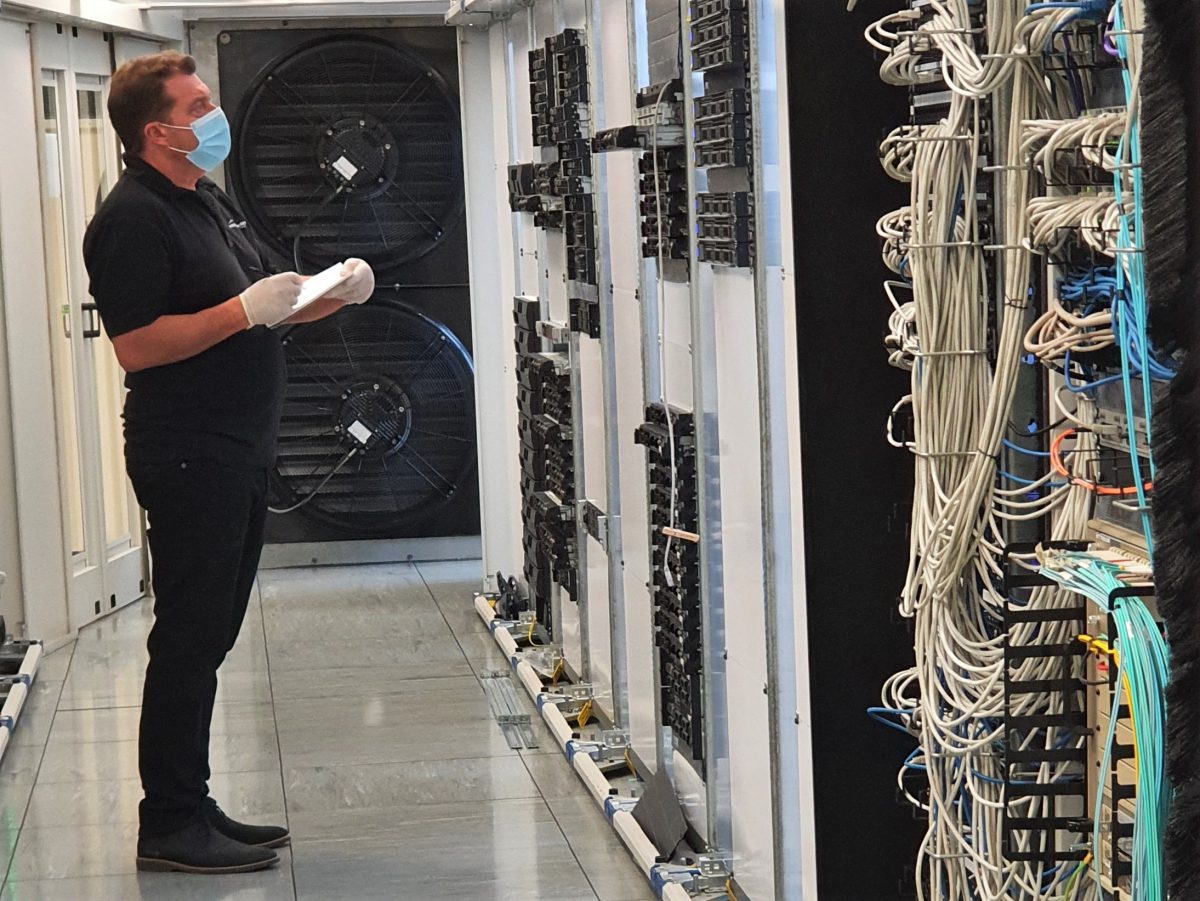 Infrastructure Cabling
Infrastructure design and installation for copper, fibre and wireless networks.
We offer a full service including design, installation, labelling and testing
From adding extra data ports to cabling an entire building.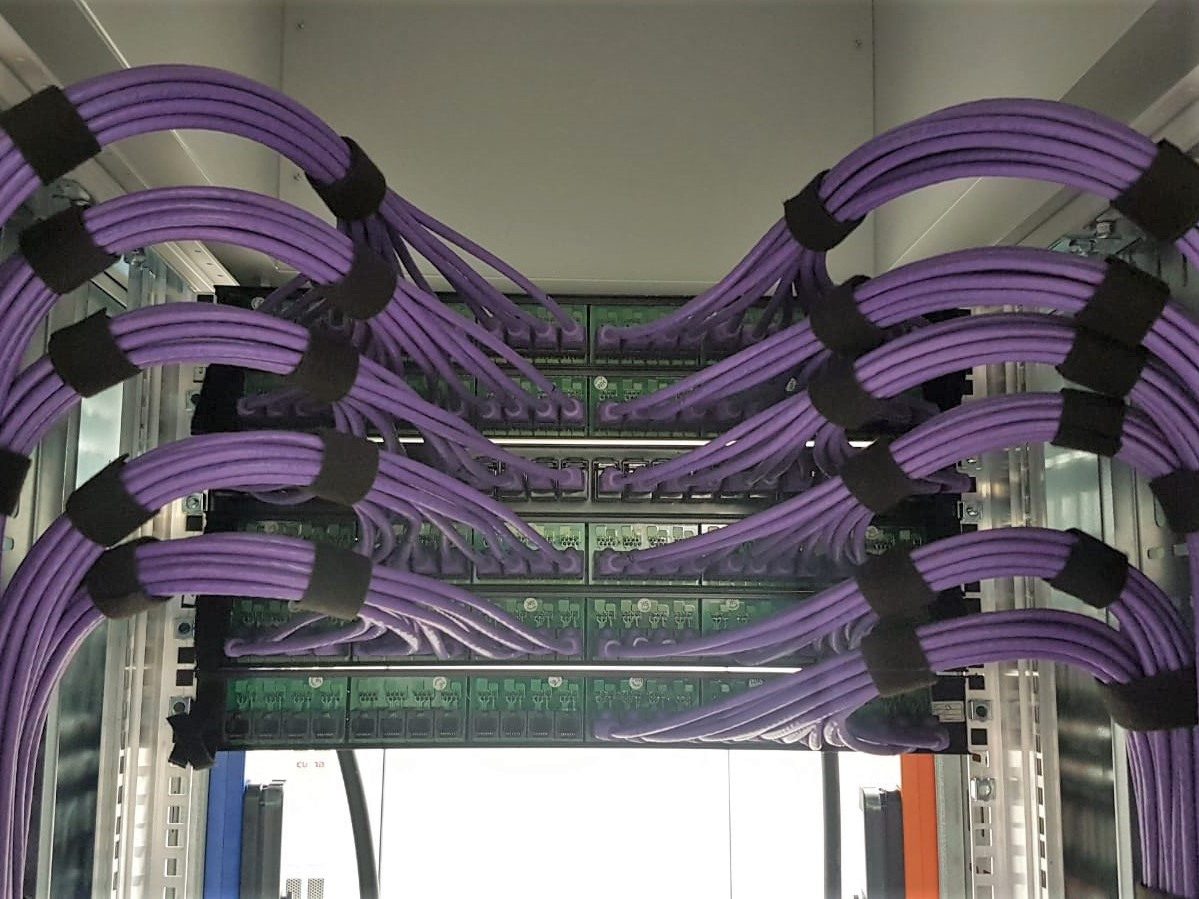 Rack Patching and Labelling
Professional in-rack installation of patch and power secured with 10mm black Velcro.
We can cable your racks prior to the installation of hardware, using pre-made looms that help to reduce downtime and ensure accurate patching.
Colour-coded cables and laminated labels, in flag or wrap format, help the ongoing management of your cable installation.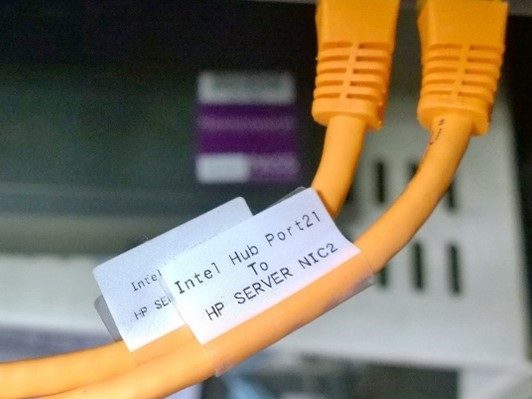 Cable Removal and Stripout
We don't just install new cabling, we can also arrange for the removal and disposal of infrastructure, power and patching.

Computer Relocations can remove all redundant cabling and manage its safe disposal.
As part of an office refurbishment or 'making good' when exiting a site, CRL can help.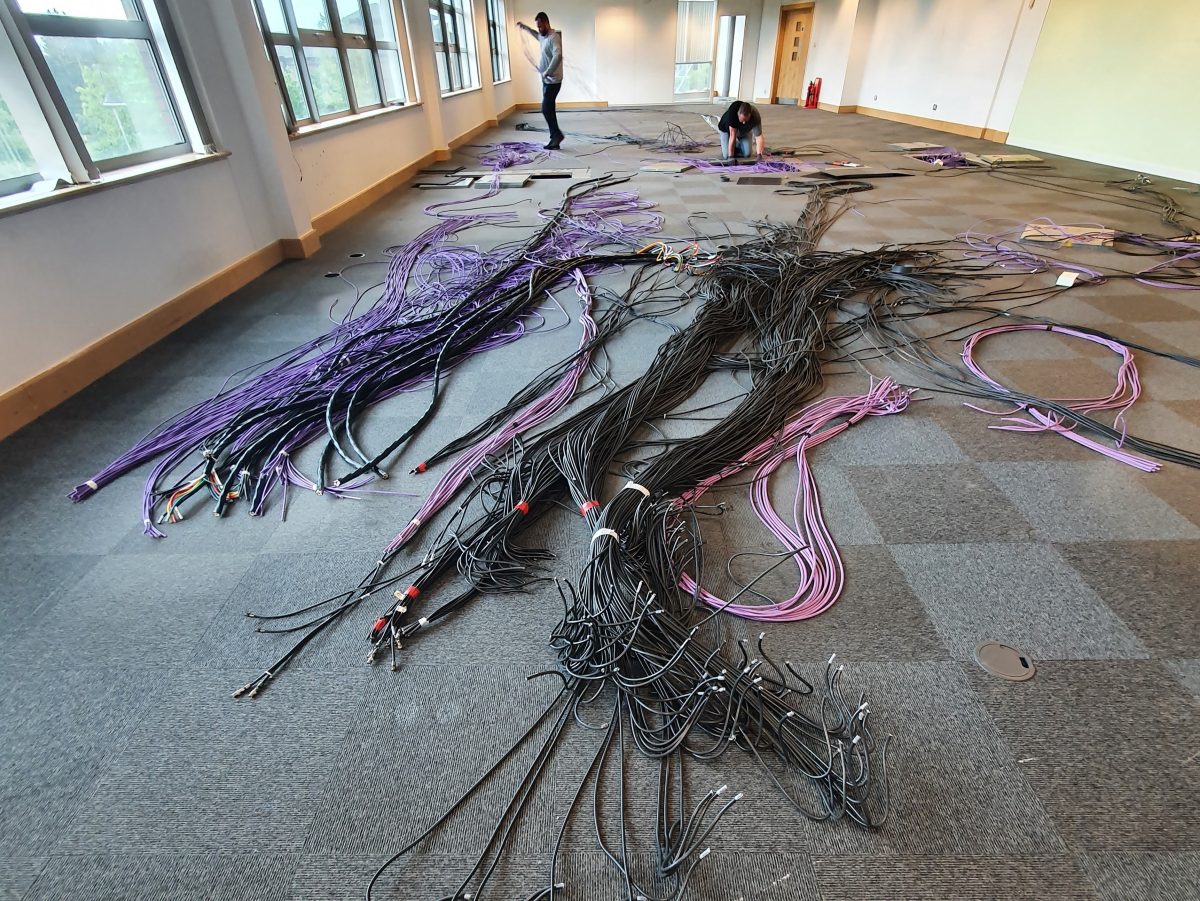 After Computer Relocations installed the kit in our comms room, we did not have to touch it again. Everything was patched, neatly, into the correct ports, the power feeds were split as per our instructions and the cable looms were tidily installed into the rack, with the cables labelled at each end for easy tracing.

Rikki Clark

Origo Financial Services
Let CRL help get your cabling in order!